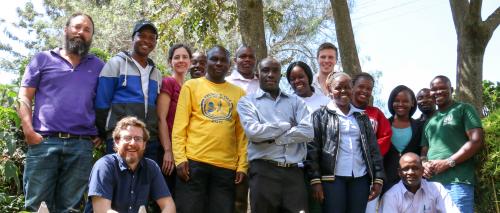 Members of of the The Mara Project conducted a short course on Food Webs and Stable Isotope Ecology, 27 June – 1 July 2016, in and around the Maasai Mara, Kenya.
The short course included a mixture of classroom lectures and discussion, and field research on the Mara River, Kenya. Participants included students and instructors from the University of Eldoret, Egerton University, the National Museums of Kenya, the Cary Institute, and Yale University.
We would like to thank all of the participants for their hard work and good spirits as we worked long days and traveled hard roads. We would also like to thank everyone who shared their sampling gear and expertise. Asante sana!
The short course was funded by the National Science Foundation.