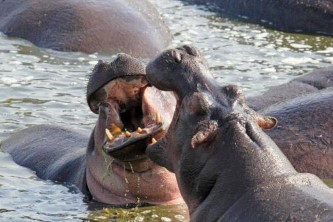 YaleNews has produced two new videos about our research on wildebeest and hippos on the Mara River in Kenya.
For more information about our research please visit our Mara Project website.
The first video provides an overview of our research on the impact of wildebeests and hippos on rivers within the Maasai Mara National Reserve in Kenya.
The second video describe our use of small robotic boats to collect data from Mara River locations that would be too dangerous to sample otherwise.